Hi,
My name is Donna Kovacs and I am the owner of Spiritual Healing Melbourne.
There was once a wise man who said "life is like photography, we develop through the darkness" and I believe for most of us, this is true.
Almost 20 years ago I entered a period of darkness in my own life and it was only through my own spirituality journey that my healing came.
As I moved through those darker days and into the light, I began to realise how it had changed me for the better; and how that experience had allowed me to develope a  greater empathy, understanding and compassion for others and their suffering. It was through my transformation I found myself called to helping others.
Since that time I have built up a very successful practise and  I continue to build on my education, qualifications & skills every year so that I am able to provide the most professional and effective therapy I can for every clients I meet.
I absolutely love my work, it is my life calling.  Everyday I wake up with a feeling of gratitude for the wonderful people I meet in my work and for the gift of assisting and being witness to the transformation that my clients experience.
I have listed some of my qualifications below so that you can see my level of commitment to you, my client.
I hope this has helped to introduce me a little to you.  If you need to understand more  please read through my testimonial and service pages to see how I can assist you best. Or click on the booking page for further details and to book on line.
I look forward to hearing from you soon.
Kindest regards
Donna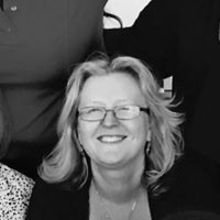 My qualifications:
Cert IV Hypnotherapy
Diploma in Clinical Hypnotherapy & Counselling
Cert IV Training & Assessment
NLP Practitioner
Psychotherapy
Reiki 1 & 2 Practitioner
Reiki Master Teacher
Pranic Healing Practitioner
Access Bars Therapist
Shamanic Practioner
Past Life Regression Therapist – Quantum Healing Hypnosis Technique (studied with Dolores Cannon USA, Author )
Meditation Teacher
Diploma in Mindfulness
Kabbalah/Tarot Practitioner
Diploma in Aromatherapy
Cert In Geomancy
5 Path Advanced Hypnotherapy certification
7 path self hypnosis certified teacher
My Association Memberships:
Clinical member of the Australian Hypnotherapy Association 
Clinical member of National Hypnotherapy Register of Australia
International Hypnotherapy Association
International Hypnotherapy Directory