SPIRITUAL HEALING


 Spiritual or Energy Healing  allows the body to release any negative energies that may be causing pain and discomfort within the physical body.  As the body reaches a more balanced state it naturally begins to heal itself.
 Spiritual Healing  allows a person to release emotional ties to others that they could not otherwise let go of.

 

Spiritual Healing allows the mind to relax and any extreme emotional thoughts and feelings to become more balanced and neutralized.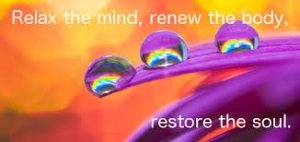 All sessions include sound and colour healing to help bring the energy back into balance.
Consultation – I ensure my clients are very comfortable and relaxed and are able to open up so that I am able to help release their energetic blockages.
Therapy – Through the use of reiki, pranic, access consciousness & shamanic healing techniques, crystals, sound and colour,  I assist my clients to bring their mental, emotional and spiritual body back into harmony.
The energy healing process always includes a clearing and balancing the main chakra system:
7th Chakra – Your connection to your higher self.
6th Chakra – Your clairvoyant centre and ability to visualize.
5th Chakra – Your ability to communicate.
4th Chakra – Your heart chakra and sense of love for yourself and the world.
3rd Chakra – Your energy distribution centre. Your willpower.
2nd Chakra – Your emotions and creative energy.
1st Chakra – Your ability to support yourself and survive in this world.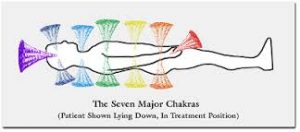 When the energy system flows freely and is in harmony and balance it can create the following:
A general feeling of well being

A sense of being grounded and more present

A feeling of lightness

Intuition flows more easily

Ability to express emotions and words more freely

The mind can feel clearer

The mind and the body can feel more connected
Time – Session 1 hour
(Also available checking and releasing energy attachments  – for more information ask when you make your appointment.)
Interested in Booking & Location Details
Please note also distance healing is available to some clients.  Terms and conditions apply.  Please refer to the booking section for more details.
Disclaimer
Please note healing does not mean curing, and therefore no guarantee is ever given as to a cure of a physical illness through any energetic healing modality.
Energy or spiritual healing works on the emotional and energetic body's and this can bring about physical and emotional improvement for and a feeling of wellbeing some people.