PAST LIFE REGRESSION 
QUANTUM HEALING HYPNOSIS TECHIQUE
Past life regression session
When you experience a past life regression with me you will find it is unlike to any other form of healing modality.
I am a certified Quantum Healing Hypnosis Practitioner and have over 10 years experience in past life regression therapy. I was personal taught by Dolores Cannon in 2011.  She is the author of many books such as "the conversations with spirit" and  "the custodians".
During the relaxing regression process I will assist you to easily  enter into a deep hypnotic state (the theta state), where you will be able to connect to your deeper subconscious mind, namely your Higher self.
Through the connection to the deeper subconscious mind, sometimes referred to as the super conscious mind/higher self , you will be able to gain access to the akashic records.  The akashic records hold our "Oversouls" blueprint and allow us to access all the information we need to understand from previous life times.
It is through this process of self discovery and deeper connection to Higher self  that a profound healing can take place.
Some of the questions that can be answered during the session are:
Why you came into this life
What are your most important lessons
Why where you born into our family of origin
Why are you having relationship issues
Why you feel like you shouldn't have been born
Some of what can be discovered:
The cause of some physical illnesses
The cause of emotional issues
The cause of spiritual blocks
The cause of financial blocks
Phobias & Fears
The benefits can be life changing. So many of my clients that have experienced a past life regression tell me it will stay with them forever.
What to expect from your session:
The session will run for about 150 minutes, this allows enough time to enable you to feel comfortable and to share with me what you need from the session.  It also allows the time needed to connect with the past lives that are need to be reviewed in order to resolve the issues, as well as the energy clearing and balancing.
Counselling:
The initial part of the session we will discuss what you need to gain from your session, and the questions you would like answered during the actual regression therapy session.
Quantum Healing Hypnosis/ Past Life Regression:
Through this relaxing process you will gain assess to your deeper subconscious mind/super conscious mind/higher self and to the blue print of your souls journey in other lifetimes.  You can discover who you have shared others lifetimes with and any karma you may need to clear in the lifetime.
You can access to your guides, angels and other spiritual helpers and discover what you need to know that will help you in this lifetime.
Energy Balancing:
I always include an energy clearing and balancing during the session, to ensure you have fully healed any issues from the past, along with whatever needs to be resolved in this life time.
Benefits
If you are considering experiencing a past life regression, think of it as a gift to yourself.  You will learn things about yourself that may truly surprise you.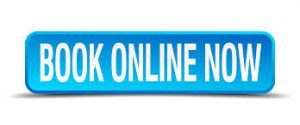 If you would like to book as session with me, for your convenience you can either book through my booking page or give me a call on 0424 300 678.
Please read the testimonials below from my very  satisfied clients ……..Have a lovely day………..Look forward to hearing from you.
Important Disclaimer
This process aims at bringing about a feeling of self empowering and create positive changes in your life.  As the facilitator of this process my aim is always to assist you for your highest good and to guide you through this process with ease.  However as this process is one of self discovery, everyone's experience will be unique to them. Therefore I can not guarantee how you will experience this session with me and what benefits you will gain. 
---
Testimonials 
"I felt instantly at ease with Donna and found her to be a gentle loving sole with a huge talent for helping others. My experience was awesome and what I came away with will continue to fulfill the rest of my life in many ways. Donna has a deep understanding and gentle guidance that allows you to accomplish what is required to move forward.
Thank you Donna for an amazing experience and maybe we will meet again."  Peg
---
Last week, I experienced an exceptional Past Life Regression with Donna. Arriving with personal issues that have plagued me since early childhood, I was immediately made to feel at ease by her professionalism, deep compassion, and understanding. This level of relaxation and trust, coupled with Donna's expertise, enabled me to have an extraordinary regression that was full of deep insight and profound healing. It was a revelation for me…made much more meaningful because of Donna's capacity to reflect, summarise, and truly 'meet' me at a very deep place.
I am very grateful, Donna – Thank you!  Linda
---
Past Life Regression – Previous Client experiences
One of my favorite cases was with a client who suffered from claustrophobia. Her mother remembered even as a little baby in a pram how she hated going into lifts. My client and her parents had no recollection of any experience in this life time that would have created this extreme fear of enclosed spaces.
Her entire life my client spent avoiding lifts, busy shopping centers and anywhere that she felt enclosed. When she came to see me for a past life regression her fear had gotten so bad that  she was even struggling to have her hair washed at the hair dresses, to her that felt too enclosed.
Through her session we discovered that she had been a young girl in India. During an earthquake in that lifetime, a building had fallen on top of her and she became trapped.  She was trapped under this building for many days until her father was able to finally dig her out and set her free.  
It was the fear from that lifetime that had been stored in her akashic memory, and it was that feeling of being trapped that she had brought through in to this life time that needed to be resolve and healed.
After our session together she rang me from the 91th storey of  the Eureka Tower in Melbourne. Her husband couldn't believe it!  
What is the most fascinating about this case occurred many years later. My client rang me one day to tell me what had transpired. 
Although she felt so much better after her session she kept her past life experience mostly to herself, only ever sharing her experience with her husband. ( Most people are still not open the idea of having more than one lifetime.)
After a few years my client decided to share her experience with her parents.  She recounted how she had been trapped under the building & that her father from that life time had saved her life and pulled her out from under the rubble of the building.
As she was recounting her experience she noticed that  her father look really stunned.  He motioned to his wife (clients mother) who also appeared surprised.
My clients father was apparently a man of few words, and after a fair amount of  encouragement he told her something that she didn't know about her father.  In fact the only person that he had shared this with was his wife (my clients mother).  
He was a builder and handy man by trade, and had proudly been able to  to fix and build anything during his working life.  He confident to work in any tight spaces, small rooms and even move comfortably inside, the very smallest of roof spaces.
However he told her that day with hands shaking that he was never able to do any work underneath houses !
Does this mean that her father this time was the same as in her past life ? I can't be sure !   It does seem to me, to huge coincidence if that was not the case.
Are you interested in reading  some testimonials from some of my satisfied customers ?   Testimonials
---
Click for location and booking details.  Booking & Location Details
>