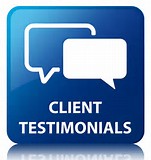 Donna, I cannot thank you enough for all that you have helped me reveal and resolve even in all its complexity! As usual I look forward to our next meeting. Anna
Last week, I experienced an exceptional Past Life Regression with Donna. Arriving with personal issues that have plagued me since early childhood, I was immediately made to feel at ease by her professionalism, deep compassion, and understanding. This level of relaxation and trust, coupled with Donna's expertise, enabled me to have an extraordinary regression that was full of deep insight and profound healing. It was a revelation for me…made much more meaningful because of Donna's capacity to reflect, summarize, and truly 'meet' me at a very deep place.
I am very grateful, Donna
Thank you!  Linda
Donna, your simply amazing. Thanks for the healing/hypnotherapy session. I am so relaxed and calm. I highly recommend a session with her to anybody going through hard time in their lives. Thanks again. Hiran.
---
Thank you very much for my first session. I walked away today feeling better about myself and better in my mind. I feel better in myself. Thank you very much and I look forward to my next visit.
Thanks again.
Matt
---
Donna was amazing. Honestly I went into the session without much thought given to it. I hadn't researched hypnotherapy and I hadn't really thought a great deal about why or what I thought I would achieve from the counselling or hypnotherapy, I just knew I needed guidance and help.
The session was amazing and I could not rate Donna higher! I received so much from the session and look forward to more!!
She is very genuine, knowledgeable and right on my wave length!   Emme
---
I've had two sessions with Donna and I never knew there was something so amazing like this out there. It has definitely helped, I have been able to speak up and I'm becoming the confident person I know I am!
Thanks again Donna.
-Tamara
---
Thank you for your time, your help and your guide, thank you for listening my story and sharing yours, thank you for helping me to find out the problems which has been with me for years and years, thank you for clearing my problem and help me to work on my inner balance, I am taking your advice straight away, the list is on my hand now, I am Definitely doing it with no hesitation.
Wish you all the best.
Sarah
---
Donna is a very caring and kind hearted woman and I felt I was in very good hands to open up about my "inner life". As scary as it might be to admit some truths, it is definitely worth it, and Donna made me feel at ease during the whole process. Thanks Donna, it was such a pleasure to meet you! Kali
---
Donna is excellent !
She is caring and understanding, friendly and a great listener. A very calming and supportive environment.  Thanks Donna ! Rachael
---
An unbelievable discovery process
Donnas unique combination of experience training and spirituality is proving to be the most effective to deal with challenging and self imposed obstacles in my life I have worked with many hypnotherapists and healers of sorts after many years I have found my way to Donna who has proven to be my most resourceful and fully rounded life coach with regard to techniques and healing but also her own resourcefulness and responsiveness. I am an empath and I have entrusted Donna to assist me. Julie
---
Good morning Donna, I want to thank you for helping me clear out the bad energy that I have carried for over 20 years, last nights session was truly a success, I feel free. Allan
---
Donna is an amazing lady- I am a Counsellor/Healer myself and I must say that Donna is honest, knowledgeable, experienced, genuine, thorough, empathic and genuinely caring toward me and my family as her client. There are few professionals in this area that have this gentleness about them in their character- her smile says it all- warm and caring. The regression and hypnosis sessions have been very personal but Donna made me feel supported each second. The house clearing process was both personal and cleansing personally- she has an amazing relationship with her dowser!!!! and the counselling sessions have been very healing for me- she is always willing to go a step further to sincerely help me when she can. I am constantly dealing with Donna to help me whenever she can to help me be the best I can be! thank you Donna! xx Paris
---
Donna works with her compassion and kindness. She has good understanding of what she does. I truly appreciate Donna's hard work. She is such a loving and spiritual individual. She is very helpful in healings in many ways for sure. Minmin
---
I had an energy clearing with Donna. She makes you feel comfortable and at ease during her healing. I appreciate that Donna does not work from ego at all and is non judgemental. This was my first healing with her and I can see the differences that the healing has made in my life. Julie.
---
Donna was very warm and caring. I had a lovely session with her and my first hypnotherapy session was really quite transformational.
Thank you again, highly recommend. Lisa
---
Donna is such an amazing therapist and a person at the same time. She created such an open and nurturing space for me in both of my sessions. She was able to get me to the root cause of the issue and heal it from within. I am truely grateful for her support. Thank you Donna! Saru
---
Donna is very patient with my story. After the session, I feel very impressive and be encouraged. Yuyuan.
---
Donna saw my daughter today. She is 9 years old and has been struggling with some issues at school. Donna is very kind and nurturing and my daughter has gained a lot of healing during the two sessions she has had with Donna. She feels safe and comfortable. Thank you Donna. Fiona
---
Donna is a great listener. She does not judge and puts you at your ease. It was a good experience and nothing to be anxious about. Trudi
---
I would like to say a big thank you to Donna for my session today. I experienced a gifted healer on many levels. I was feeling overwhelmed with many things happening in my life and Donna listened and released many of the blocks, deep feelings I had inside me that were not serving me for my highest good. I look forward to our next session, thank you.  Justin
---
I've had two private session of Hypnotherapy and completed the 7 Path Hypnosis workshop in the last 4 months. I noticed a huge difference in the way I was feeling from my very first session. Before I came to Donna I was suffering from depression and had little hope or happiness in my life and was dealing with a very toxic relationship. In the first session Donna was able to release my depression and anxiety and I felt the best I had in 3 years. I then completed her workshop which completely changed my outlook and I finally felt I could break free of the toxic relationship that had consumed me for so long. Unfortunately that partner contacted me again and drew me back in and I went back into a slightly less severe bout of depression and anxiety and knew I had to go back to Donna. Again I felt like a huge weight was lifted from my heart and I felt stronger. I'm still a work in progress but I truly believe in Donna and her methods and they have definitely worked for me and I would have no hesitation in recommending her to anyone.
---
I went in to see Donna not really knowing what to expect.  I wasn't exactly sure what I was trying to do, I knew something was wrong or not right within me, but couldn't quite place it.  I felt comfortable from the start as we chatted about my history and current state of mind. Under hypnosis a common theme was appearing to me.  Through Donna's work and guidance it became clear and apparent to me that I hadn't let my old friend leave me and go to where ever his spirit needed to be.  It didn't take long to realize I had been carrying this within me for a long time.  Once I had let him go and had forgiven myself with Donna's help, I immediately felt a lot lighter and better within myself.  I explained to Donna that I felt worthy again and that was a great feeling.  If you feel like you need to clear something that is troubling you or holding you back, from my session I couldn't recommend her more. I am so glad I did this and can't believe it took me so long to do it.  I am back feeling free and worthy and not carrying it with me any more.  It has done me absolute wonders.  Big thank you to Donna and her work. Thanks Dan.
---
Donna is amazing ! Kind, caring and compassionate 🙂 an amazing person and spiritual healer .. Thank you so much x RW
---
Hi Donna
Came to see you a few days ago for a counselling, hynotherapy, energy clearing and healing session. After having lived with 9 years of chronic insomnia was able to go home and sleep that night. Even though there may be more work to be done on it, my mind has been alot more clear and I would highly recommend you to anyone!
Thanks again.
HC
---
Donna really helped clear out unwanted energy in me and introduced me to some interesting thoughts. She stuck with it when it wasn't easy to and I'm grateful for that.  River
---
Donna is a very special person and it was a pleasure meeting her. I felt very comfortable from the get go of my appointment and my energy healing session was a very positive one. I am feeling so much better within myself and so much lighter too and am now able to pursue my personal goals with confidence. So thank you for that. When I feel like a need a bit of 'fine tuning' again in the future, Donna is definitely the person I will be calling. Anne
---
Donna is an amazing counsellor. I have seen a few and Donna is the first who is totally empathic, open hearted and gives relevant and helpful advise. Non-judgemental and very easy to work with – I left feeling a big shift and immediate results and felt like one of the lucky ones to have found her. Thank you Donna! Bess
---
I stumbled across Donna's website accidentally a few years ago and I wasn't really sure what I was looking for exactly but as soon as I spoke to Donna I knew I would be seeing her soon.  We had a connection, but mostly importantly I could hear in Donna's voice 'she cared'.   Donna is the first therapist i have met who genuinely holds her self accountable on holding space for her clients. When you first meet her tact, big caring heart and warm nature pours out from her soul and hits you in the face and you will smile, guaranteed.
I have turned up for a session with Donna not knowing what i wanted to exactly but i knew i needed to talk things through and the right solution would come up organically and intuitively and it always does.  Donna's intuitive skills astound me every time,  but her down to earth nature is the most admirable, her extensive knowledge, experience and passion to help people cements why she is so good at her job. I highly recommend Donna Kovacs. Deep
---
Donna has helped me change my life. I was an addict and through her guidance & support she has helped me overcome my self harm and self abuse.  Alice
---
Thank you Donna. I felt completely safe during the session.
After the session, I felt like heavy weight has been lifted from my shoulder and stomachache I had been experiencing was totally gone!
Amazing! I now can focus on re-building my life again and move forward. Thank you once again, Miyuki
I'm so glad that you were recommended to me and that I came to see you. I appreciated your way of proactively listening, your ability to draw parallels and connections where I may not have been able to do so myself, and that you were comfortable and confident enough to make suggestions and propositions where others may have offered safe, tired and generic responses (" and how does that make you feel?"). I had never experienced hypnotherapy before and had no idea what to expect. This guided visualisation has been so incredibly helpful in overcoming the challenges I was experiencing at the time. Now, instead of revisiting and rehashing these challenges every time they arose and workshopping through it, I am able to recall with clarity the time and place when I dealt with these issues and move forward with confidence. Thank you. I'm sure I'll see you again in the future as I truly believe this is a very healing and healthy way to help cope with the tough times and a great support even in the good times. Laura

---

 Hi Donna, . I was going through a deep depression last year and you were guided to remove negative energy from me. Throughout the session, i saw everything so clearly. Nearing the end of our session, i saw bright golden light beam out of me. I now know it was due to my soul being renewed with your beautiful help which is now taking me through the most beautiful unconditional love and life journey. I have thought of you many many times and how grateful i am to have had your beautiful help through this.  So i am forever grateful to you. Many blessings and much love xxx P T

---

 I've recommended many people to go and see Donna for various reasons. Children's anxieties through schooling are close to my heart. Don't hesitate to send your child or teen along for assistance. Tania X

---

 Donna is amazing! I have had hypnosis before but it hadn't seemed to have had any effect. After spending 2 hours with me, first listening and taking notes, then having the treatment – I have to say I noticed a number of huge changes that week following and can already feel a big shift in my self confidence. I just had my second session last night and really looking forward to seeing what will unfold for me next. Thank you Donna, i'm so glad I found you! xxx Celeste

:
---
Thank you for an enlightening counselling session this evening, I feel like I now have clarity about the changes I need to make in order to achieve wellbeing and happiness.  You are a gifted healer and I highly recommend you to anyone in need of support to make life changes. Warm regards,  Miryana
---
I came out of the session empowered.
Donna was comforting and extremely understanding. I would recommend her services to everyone for a spirit / mind /body balance etc -Angela
---
Thanks for another great and uplifting session, Donna. It's a wonderful feeling to have clarity, freedom and a sense of release -Bianca
---
Thank you so much for whatever you did to my partner! I was at the end of my wits and he seems a million times better!  Could i please make an appointment for myself for next week?  Thanks Georgie
---
Dear Donna, Just wanted to thank you so much for the past life regression session last week. As a chartered accountant with a very healthy degree of scepticism, I didn't realise this form of therapy existed let alone consider trying it. However, an unexpected strong comforting sense guided me to you and I cannot thank you enough for helping me recognise the emotional baggage blocking my way. Embarrassingly I half expected the session would give me a colourful almost Hollywood style picture of my past lives, instead it was the life lessons and insights into my potential that were vivid. I still don't quite understand how it works but from our meeting I have learnt that our intuition (sub conscious / higher being or whatever we like to call it) is remarkably insightful if only we listen. I am eternally grateful for your exceptional gift and skills which enabled me to get in touch with my intuition and what it has been trying to tell me for years on how to find closure and hope. Best wishes, Melissa
---
Donna is a Blessing.
Her skills have helped the family from teen anxiety, marriage counselling to adult stress and anxiety through the marvels of hypnotherapy.
I always leave my session with fresh eyes and a greater knowledge of who i am. X Tania
---
I would highly recommend Donna to anyone who is in need of some support and guidance in any aspect of their life. Donna has helped me through some very challenging situations, and each session left me with a sense of peace and clarity that was extremely comforting. Donna has a warm and empathetic energy that always makes me feel comfortable, heard and understood. I'm very grateful for everything I've achieved through my sessions with Donna. Jillian
---
My experience was incredible. I felt comfortable and secure in my surroundings, Donna was brilliant, warm and welcoming. I will not hesitate in recommending my friends or family. Sherree
The sessions with Donna have been amazing.
The environment is so inviting and comforting and Donna is the most chilled, non judgmental person who is there to help you to achieve connection. I personally experienced a colour filled, emotional journey through some pretty bad energy stuff that was holding me down.
If you allow yourself to go to the places you need to go to help you grow, connect with yourself and change for the good of you it allows your spirit to be free.
Donna is the most amazing person who can help you tap into your inner spirit .
I recommend hypnotherapy with Donna …wow
---
Thank you for the Reiki session yesterday.  It was a cleansing experience for my mother and I and we thank you for your wonderful healing practises. Bali
---
I have seen Donna 5 times now. Our sessions always go over time and that shows me that Donna is there to really try her best to help you.  She is very qualified, but her highest qualification is the understanding and empathy for the human condition and whatever comes with it.  I have been suffering with a huge depression for a long time now and all I can say is that a couple of sessions with Donna made me feel much better and understood than over 2 years of psychotherapy.  I do recommend Donna's services. Paulo
---
Hello Donna,
I would just like to say a massive thank you for the Energy Balancing & Attachment Release Session we had today and for helping me move on with my life in a positive and healthy way.
My mother also wants to pass on her gratitude for helping her release herself from negative attitudes that no longer serve her.  Nameste B L
---
To start with I will just say thank you Donna!
I feel so much more confident already, and it has not only affected my work life in a positive way but my sporting life. Which was totally unexpected.
The session was so relaxed and made me feel at ease and ready for anything.
I have recommended you to family and friends.
I'll be in touch.
Vanessa 🙂
---
I met Donna a few weeks ago for my first session, and instantly felt a connection with her. She has a very warm and nurturing approach to what she does and u feel safe and comfortable talking with her. Ive now had 2 hypnotherapy sessions and already feel like a different person the changes are amazing, she is a truly beautiful gifted person. I always look forward to my next session!
Thanks Donna (L.E.)
---
The deep hypnosis really helped me to release all the negative energy and negative cords and attachments I had to some people. I felt much lighter and feel my energy flowing smoother. Thank you so much. I highly recommend this healing as it really helps. R T
---
My teenage son had a great session with Donna. He found the hypnotherapy very relaxing!  A. D.
---
Donna is a really great therapist as well as hypnotist. She seeked to understand the areas I wanted to improve on to help my 'authentic self' ' emerge. Thank you, Donna ! A D
---
Amazing!!! I feel so much happier, relaxed and am able to communicate effectively without effort! Thank you so much and I look forward to my next visit. JD
---
I saw Donna 4 days ago for a past life regression hypnosis with a question about my calling in life but instead, it took a different turn and delved into my depression I've had for over the past year. I won't get into detail but straight after the hypnosis, I immediately felt lighter and happier, I'm finally getting proper sleep (which I haven't for a very long time) and am able to face what I couldn't before due to being withdrawn, anti-social and just being a complete mess.   I waited a few days prior to giving my feedback today to better understand and acknowledge myself and I can definitely say I am feeling balanced, something I haven't had in a very long time. P. T.
---
I had a great session, I left feeling great, guided and knowing everything was ok. Thanks again Donna you were wonderful and compassionate!
Kerrie
---
Instant relief from anxiety. I walked in a mess, all emotional and left with a new lease on
Life. Thank you so so much. I cannot wait until the next session. MC.
---
I'm not sure which angel, guide or spirit nudged me to book with you but I'm very grateful. I'm someone who is open to spirituality but I'm also blessed with a high degree of scepticism. I was immediately comfortable with you and any doubt dissipated quickly. I've never worked with a counsellor who could get to the nub of the issue so quickly. I feel transformed after only a few sessions. To anyone reading this, I would say that you should book without delay and hold yourself open to healing. Thank you and bless you. Kristen.
---
Donna was a delight to meet with and put me at ease within 5 mins of our meeting . I'm feeling very positive about our sessions. The results are already starting to present! Thanks Donna 😉 Jane.
---
I had an amazing experience although there's a lot more work to be done I feel something happened. The physical effect it had on me was amazing and thank you for making me feel so comfortable. 🙂 JS
---
I really enjoyed meeting you and finding we have a few things in common. I felt very relaxed and believe you picked up on what I needed to do in order to move forward on my journey in life. Thanks and I have already recommended you to a couple of people. – M K Hypnotherapy
---
Just letting you know that I'm still feeling all spacey and dreamy the next morning. It was an interesting experience and I'm looking forward to our next session. JL Hypnotherapy
---
There are those dark times in our life where a single ray of hope can heal and guide you into light. Donna has been that light for me during my worst period of depression. She has not only been a counsellor but a friend and guide who taught me to believe in myself and look forward to something beautiful. In just a few sessions with her amazing energy healing and profound counselling she prepared me mentally to face the challenges life presented and helped me learn the lessons more gracefully.  I strongly recommend Donna if you are trying to find yourself and looking for healing yourself both spiritually and emotionally. KD Hypnotherapy & Counselling
---
Thanks Donna for helping me to feel so comfortable, you made it really easy for me trust you and the process during our sessions' S Hypnotherapy & Counselling
---
I heard of Donna through a friend of mine that had successfully quit smoking since being treated by her.  I suffered from terrible anxiety and was in quite a state when I initially went to see if Donna could help me.  I was very nervous for our session but she was warm and lovely which really helped me relax.  By our second session I was able to comfortably open up to her and found that the counselling and hypnotherapy was wonderful and I began to notice change.  I would look forward to my sessions with Donna as those times were the only times I wasn't somewhat anxious. After about 3 sessions I was able to manage my anxiety, control my moods so much better and I started to feel alive again.  I connected with Donna's counselling style very much and I will continue to see her for this even though my anxiety is now under control.   She is a true healer.B R – Anxiety Hypnotherapy & Counselling
---
Thanks Donna, feeling so much better after our last session. Slept better than I have in ages. You are the one that has really helped me make the biggest changes in my life. P L – Insomnia Hypnotherapy & Counselling
---
Donna, just wanted to thank you for my session yesterday.  I found it a very interesting process and very positive. I was amazingly tired when I got home but had a fantastic nights sleep. Take care Donna, may harmony follow you in your life while you bring healing to others. W R  – Past life Regression
Past life regression Testimonial
First of all what I was impressed about was the professional manner in which the regression was responded to with follow up via either an email or a text before the appt, which immediately gave me a sense of trust. As this was my first time I did not know what to expect. My only setback was the assumption on my part that I would not be aware of what was happening, which then led to the thoughts during the regression, from my conscious mind that this was not real that I was making this up! A few things I look at which suggest this was genuine was the physical components. During significant times in the regression my heart rate increased to an almost uncontrollable rate, my body temperature increased and at the end I felt as though I was spinning around 360. From that moment I knew it was going to be more than just a regression. Once in the car I felt lighter! From the regression I see the importance of the self being the whole, and trusting in that rather than another point of light over my own higher self. Donna you are a multifaceted healer with many gifts and talents who has tied them all in to assist other people in finding their truth. I think you are amazing. Bronwyn
Interested in reading more testimonials from other satisfied customers
---
Click for location and booking details.  Booking & Location Details
---